History
Azerbaijan has been inhabited for at least 3000 years, and probably a longer than that. Bronze Age settlements have been found in and around Baku. Scythians settled in the area in the 9 Th. centuries BC, followed by The Medes, followers of Zoroastrianism. The Archaemenid Persians took over half the country 200 years later, only to be absorbed by the Greeks in 330 BC.
Beginning in the 1 St Centuries AD, the area came under the control of the Romans, through after the 3-rd century the Persians came back into the picture. Arabs had control by the 1 St Centuries, but Seljuk Turks displaced them, laying the foundation of modern Azerbaijan. Beginning around 1050, the country enjoyed a cultural renaissance that witnessed many of its greatest architectural and artistic achievements.

A three-way struggle between Russia, Turkey and Persia ended in 1813, when Russia and Persia divided Azerbaijan along the Araz River. During the period of Russian rule, Azerbaijan's economy grew in relation to Russia's. Azerbaijan provided the Soviet Union with crude oil, machinery, chemicals, textiles, food and wine. While its days as Soviet supplier had dwindled its petroleum supply, Azerbaijan remained a healthy producer of crude oil, machinery, chemicals and textiles throughout the 20 Th. centuries.

The Caspian region is reputed to hold about 100 billion barrels of oil and about as much natural gas, and Azerbaijan laid claim too much of it.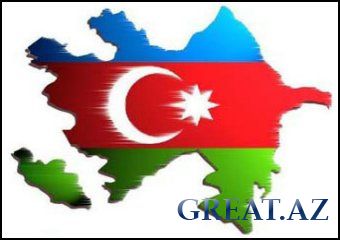 General Information
Area: 86,600 sq.km (33,400 sq miles)
Population: 8,202,500 (Official Estimate 2002)
Capital: Baku. Population: 2,500,000 (2001)
Government: Democratic Republic. Azerbaijan gained independence from the Soviet Union in 1991.
Head of State: President Ilham Aliev since October 2003.
Language: Azerbaijani. Russian is widely spoken; English may be spoken in Baku and other main centers.
Religion: Mostly Shia Muslim, although there are Russian Orthodox and Jewish communities.
Time: GMT +4.
Electricity: 220 Volts AC, 50Hz.
Telephone: IDD is available to anywhere in Azerbaijan. County code: 994. International calls from Azerbaijan may be dialed directly from Baku; calls from other parts of the republic must be made through the operator.
Mobile phone: GSM 900 network covers the capital and main towns. Network operators include Azercell, Bakcell and CATEL.
Internet: Access is widely available in Baku and other main towns. Local ISPs include AdaNet, Azerin, AzEuroTel, Azeronline and Bakinternet.
Fax: Services are widely available especially at international hotels.
Post: International postal services are sometimes disrupted. Delays occur, although letters should normally take 10 and 14 days to arrive. Parcels should be registered or sent by courier services to accelerate the process, and ensure against loss.

Climate
Generally very warm, but low temperatures can occur, particularly in the mountains and valleys. Most of the rainfall is in the west. In general, the best time to visit is mid April through October when days are warm or hot (highs in the 70s and 80s F/21-30C).

Money
Currency: Manat (AZN). Notes are in doniminations are of AZN 100, 50, 20, 10, 5 and 1.
Currency Exchange: US Dollar, Pound Sterling, Euro are the proffered currencies and can be exchanged at the airport, bureau change, all hotels, some restaurants and major banks. Travelers are advised to take banknotes in small denominations and change small amounts of money as required. Rates offered by banks and exchange are unlikely to vary significantly.
Credit & Debit Cards: The credit cards are accepted in the major hotels, travel agencies, some restaurants, and all banks in Baku.
Travellers cheques: Generally accepted in the major banks.
Banking hours: Mon-Fri 09.30-17.30

Duty Free
The following goods may be imported into Azerbaijan by persons aged over 16 years without incurring customs duty: 1000 cigarrettes or 1000g tabocco products; 1.5L of spirits and 2L of wine; a reasonable quantity of perfume for personal use; goods up to a value of USD10.,000.
Note: On the entering the country, tourists must complete a customs declaration form that must be retained until departure. This allows the import of articles intended for personal use, including currency and valuables that must be registered on the declaration form.
Prohibited imports: Weapons and ammunition, narcotics, live animals (subject to special permit), photographs and printed material against Azerbaijan, fruit and vegetables.
Prohibited exports: Weapons and ammunition, precious metals, works of art and antiques and furs.

Public Holidays

National Holidays
Jan 1 New Year's Day
Mar 8 International Women's Day.
Mar 20-21 Novruz Bayrami
May 9 Victory Day
May 28 Republic Day
Jun 15 National Salvation Day
Jun 26 National Army Day
Oct 18 State Independence Day
Nov 12 Constitution Day
Nov 17 National Reviaval Day
Dec 31 Solidarity Day of All Azeri people

Religious Holidays
Ramazan Bayrami The days is moved from
Gurban Bayrami year to year

Memorable Days
Jan 20 Memorial Day of Victims.
Feb 26 Memorial Day of Khodjali.
Mar 31 The Day of Genocide of Azerbaijanis

Social profile

Food & Drink
Azerbaijani food combines European, Turkish and Central Asian elements. Dishes include the much-celebrated "Plov", a delicious, spicy specialty made with pine nuts, vegetables and dried fruit, in addition to rice and meat. Certain types of "Plov" use chicken instead of mutton and include chestnuts. Grilled kebabs of various kinds are popular, including "Lyulya kebab" made from spiced, minced lamb pressed onto skewers. Meals often start with rich, heavy soups: "Piti" is a mutton soup bulked out with chickpeas and slowly cooked in individual earthenware pots in the oven and served in the same pots. Also popular is "Dovga" - a sharp, yogurt and spinach-based soup containing rice and meatballs. Sturgeon served both smoked and fresh, and surgeon, beluga caviar have traditionally been fished from the Caspian Sea. "Kutab" pastries stuffed with spinach or pumpkin are another local specialty. Baku has a reasonable selection of Azerbaijani, Western, Russian, Chinese, Arab, and Mexican, Indian style restaurants. Alcohol is widely available. Wines, brandies and vodka are produced locally.

Nightlife
Baku has an active nightlife with several restaurants, late-night bars and nightclubs catering largely to the foreign business community and wealthy local business people. Popular bars include 1033 (at the Hyatt), le Chevalye (at the Hotel Europe), Fisherman's Sharf, The Walk About, Chaplin's, Finnegan's and Lancaster Gate. There are also several clubs that offer local entertainment with the best one being Izmir (across from the Hyatt).

Shopping
Things to stop for include caviar (unless you're worried about contributing), pottery, regional clothing and handicrafts (wooden goblets, wine horns and Azerbaijan daggers). Locally produced champagne, Russian vodka and cognac are good buys.
Social conventions: Visitors to Azerbaijan.


Business profile[center][/center]
Economy: Political upheaval especially the war in Nagorno-Karabakh and disruption of trading links within the former Soviet Union resulted in a dramatic fall in production levels in Azerbaijan. Since the late 1990s, the economy has undergone a mild recovery. Agriculture is an important part of the economy in terms of both employment and production. Cotton, grain, fruit and vegetables are the major products; livestock rearing is the other main contributor to the sector. Traditionally, heavy industry, in the form of chemicals, steel and metal products, dominated the industrial sector but there are now also important light industrial operations devoted to food processing and textiles. However, the oil and gas industry offers the greatest promise for Azerbaijan's future economic development. Most of the reserves are located in the Caspian Sea basin and the Azeri government signed a number of major deals with a variety of consortia for the exploration and development of various offshore fields; the state oil corporation retains a partial share in all of these. In the last few years, the contribution of the service sector, especially transportation, telecommunications and trade-related activities, has grown sharply and now accounts for a large part of economy.